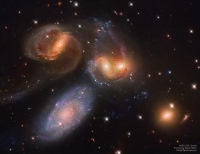 P2 Controllers Ltd. (Steve Goodwin) supplies freelance (or contract) software development and bespoke applications, often using .NET (Core and Framework), C#, ASP.NET MVC, Mobile (Xamarin), SQL, OSIsoft PI, though also with other technologies such as Python, Java, C/C++, Embedded and IoT.
This can be via fixed price, part time, or possibly even a full time commitment as and when needed.
The biggest buzz is always in solving business problems and adding business value (though I do really love the technologies); and working with users (or Support) is fun. Competencies/History.
For freelance/contracts, the preference is remote working but the details can be discussed.
Recent work has involved .NET core C# OpenMAMA / Vela Superfeed market data processor, Python ETL/SQL work, and OSIsoft PI technologies (PI AF SDK, Web API and RTQP all run in the office on a DevClub license).
A personal focus is on updating to ASP.NET Core MVC 3.1 / .NET 5.0, interfacing to InfluxDB for IoT use and thence to compare InfluxDB with other IoT / TimeSeries databases. This app will be deployed to Azure and have a React (PWA) front end (integrating SignalR).
Why stars? - well they're beautiful and interesting, and they do brighten up the site :) - click any image for more.